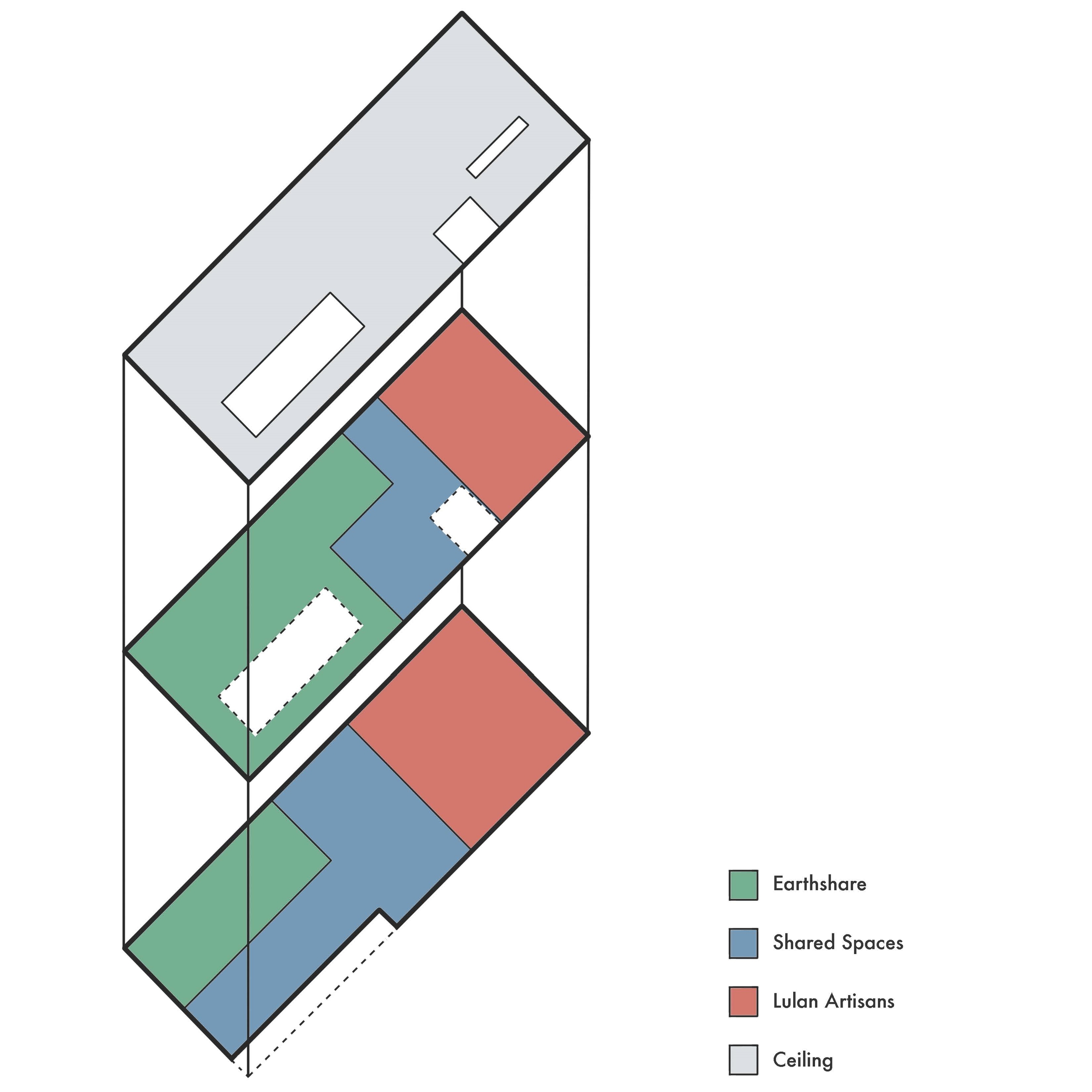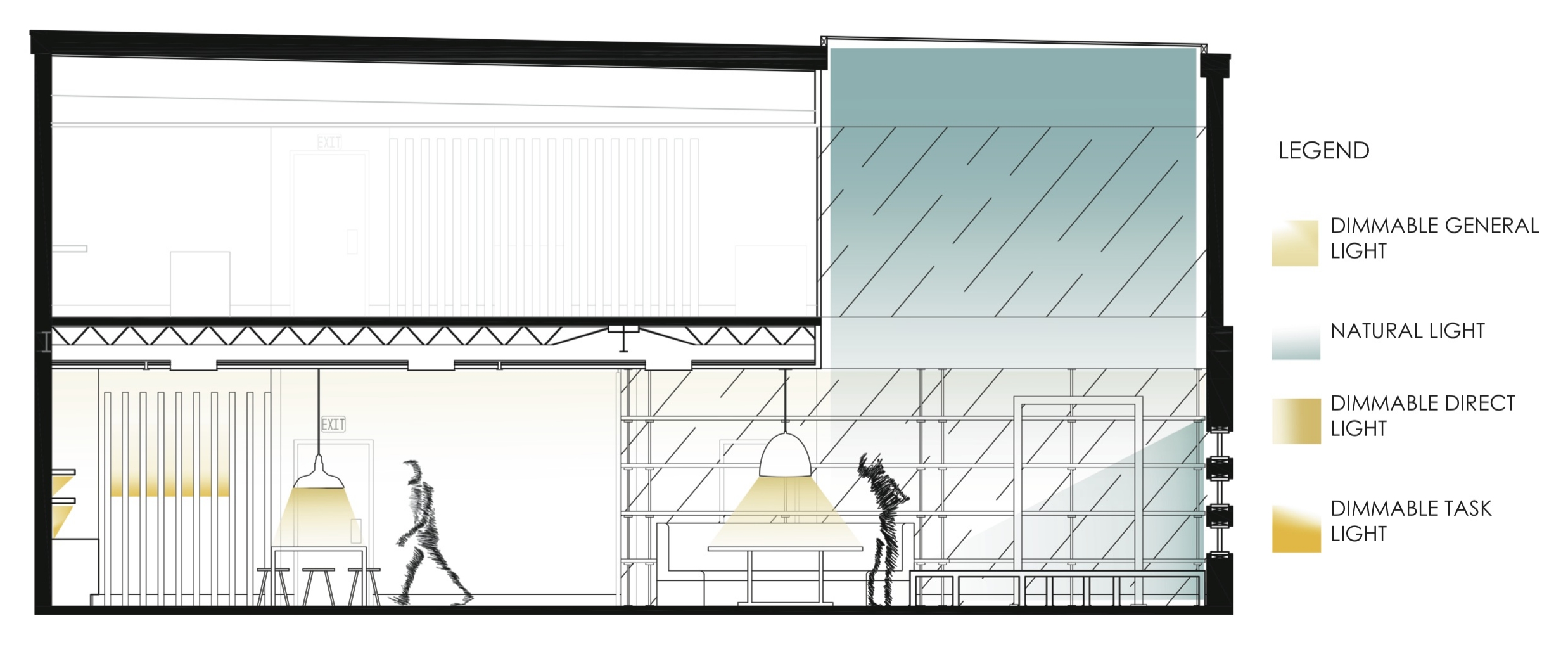 Project Description
The objective of the project was to create a space where two distinct environmentally aware companies could work in harmony. The design supports their unique company aspirations, while simultaneously encouraging individuals. This was created by a vertical separation of the space, promoting connectivity and interaction.
Values
Mind Map of Earthshare and Lulan Artisans' individual as well as shared values.
Concept
Both Earthshare and Lulan Artisans are companies that act as intermediaries between diverse communities. Their shared office space reflects the openness and trust that is necessary to forge these new relationships. By weaving together the companies and the space they share, a sustainable community is formed. Using the language of weaving, planes intersect both horizontally and vertically and converge to create dynamic shared spaces or separate to allow for privacy. Rich materialities foster a warm environment for both work and community building.
(images from Google)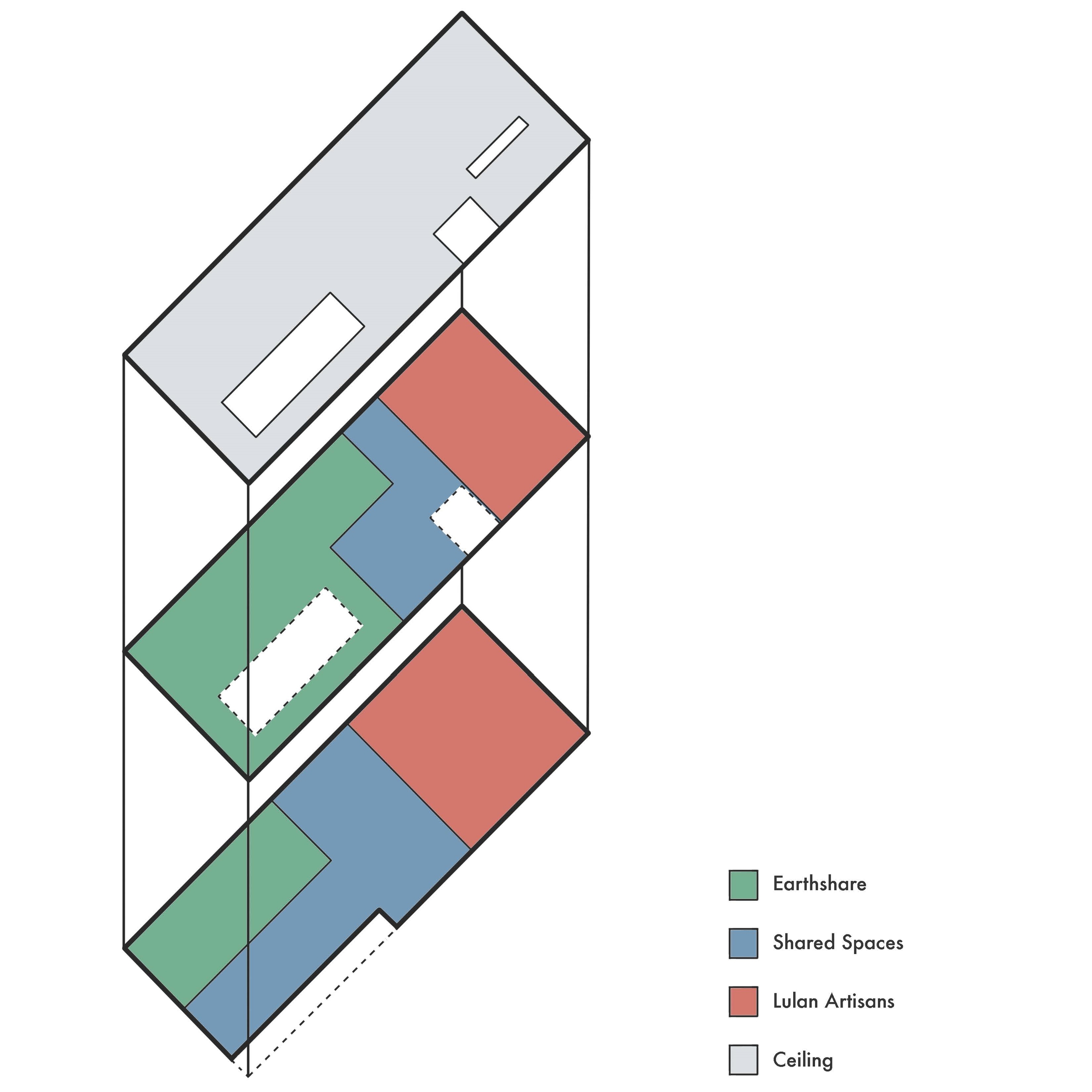 Spacial Diagram
The specific design challenge consists of Lulan Artisans' office and their shared spaces with EarthShare.
Emphasis is given to skylights for natural lighting, as well as double height space.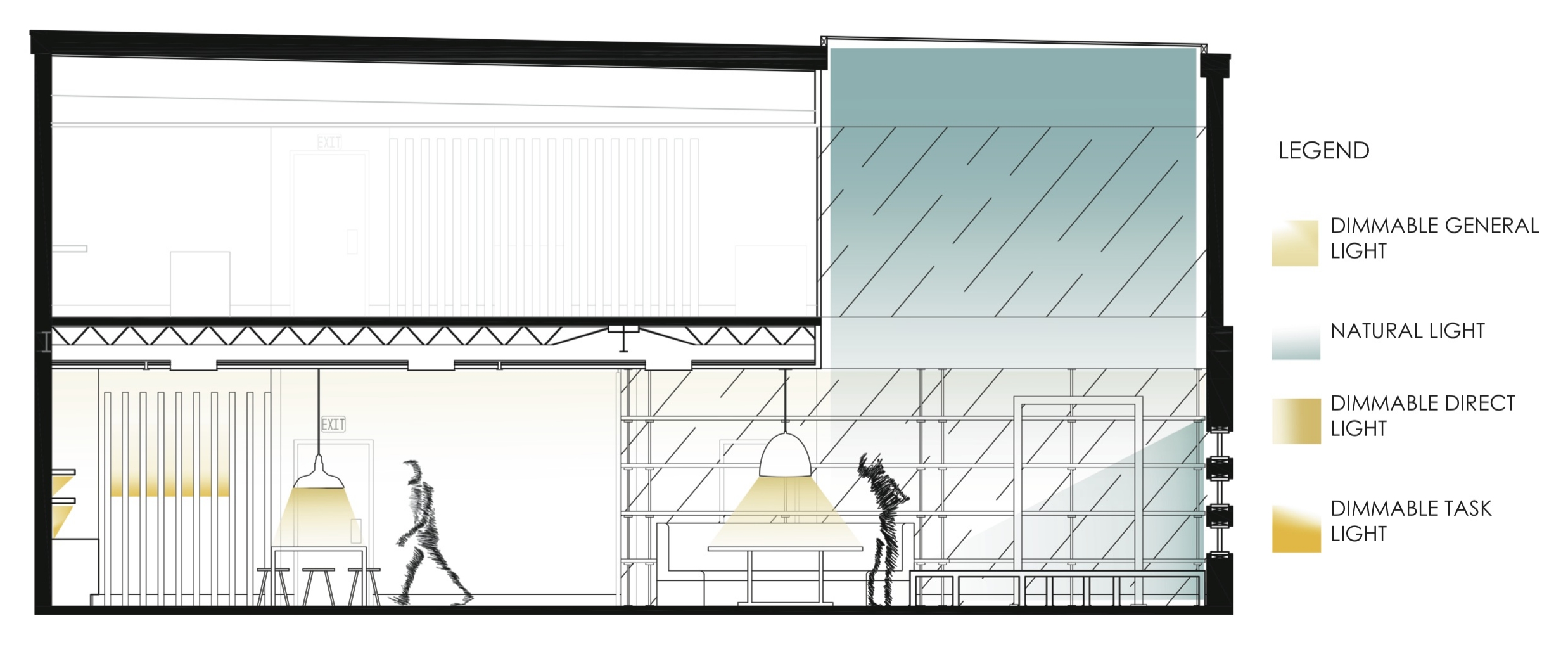 Section
Exploration of Light for Break Room and Double Height space.
Entertainment Center Rendering
Textiles Library Rendering